Are you thinking about updating your laboratory with new laboratory furniture? Let National Laboratory Sale help you find the right tools to improve your lab! Not only do we carry American Scientific furniture and some of the top manufacturers from around the world but we have the widest variety of new and used laboratory equipment like fume hoods, cabinets, and casework. Give us a call today and let our experts help you find exactly what you're looking for when you're looking to update your laboratory with new laboratory furniture.
Our team of experts here at National Laboratory Sales are here to help you in the process of choosing your new or used laboratory furniture. We understand the first step is choosing the right equipment for your laboratory and finding a retailer who you can trust to deliver the right quality and prices. National Laboratory Sales is a trusted distributor of furniture for laboratories for many years and has built up a great reputation based on the best laboratory furniture and outstanding customer service. We know that purchasing new equipment for your laboratory can be a difficult process if you're unsure of what you want or need. Let us help you decide on a brand of new or used lab furniture for your laboratory is right for you.
Not sure where to start? Our experts can help from an initial consultation all the way through choosing which manufacturer is right for you and your laboratory to getting the equipment shipped. Not only do we carry manufacturers like Thermo Scientific, Labconco, Kewaunee, Fisher Hamilton and more. We take pride in knowing that these manufacturers build their laboratory furniture with American made steel and can withstand the hard conditions that they're put through in different laboratories. Let our experts select the right furniture to furnish your laboratory and create a working atmosphere.
Give National Laboratory Sales a call today and let our specialists guide you to the right used laboratory furniture like cabinets, fume hoods, and casework.
Featured Fume Hoods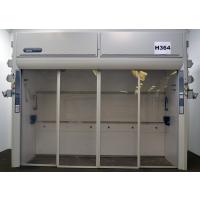 More Information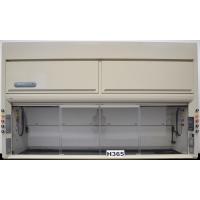 More Information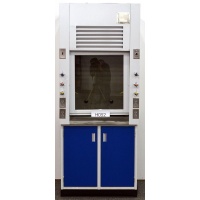 More Information
More Laboratory Fume hoods